B&B Sleep Well Ness Domburg - Bed (and breakfast)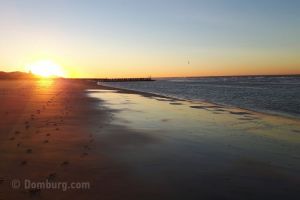 Op 500 meter van bos, zee en strand in de sfeervolle badplaats Domburg, ligt het huis van "Sleep Well Ness Domburg", Fred en zijn dochter Manu van Es, nodigen u van harte uit om een paar dagen te komen genieten van gezelligheid, rust en ontspanning. Zelf hebben wij over de hele wereld al in vele pensions en B&B's gelogeerd en weten als geen ander wat een gast nodig heeft om zich helemaal thuis te kunnen voelen. Openheid naar onze gasten en een ontspannen en ongedwongen sfeer staan bij ons voorop.

Kamer 2, met uw eigen ligbad en toilet (2e etage geheel privé voor uzelf)

Op onze zolder (tweede verdieping) hebben wij speciaal voor onze gasten één comfortabele tweepersoonskamer met open badkamer , eventueel afgeschermd door groot kamerscherm en gordijn wanneer u dat wenst, voorzien van (2 persoons) ligbad, douche en toilet gemaakt. Tevens is er een koelkast, magnetron, koffiezetapparaat en waterkoker aanwezig. Gratis koffie en thee. Dit jaar is er een nieuwe moderne grote flatscreen tv opgehangen met digitale tv waarop alle buitenlandse zenders zijn te ontvangen. Op ons kleine terras aan de voorzijde kunt u lekker van de zon genieten.
In de aankomsthal liggen kaarten, wandel- en fietsroutes en informatie over de omgeving voor u klaar.

Kamer 1, met eigen douche en toilet op de 1e etage.

Kamer 1 is begin 2013 gerenoveerd. Zo is er vanaf nu een eigen deur naar uw eigen privé douche en toilet. De badkamer heeft een design natuurstenen wasbak met geloogd grenen tafel eronder en een luxe glazen inloop douche.

Het ontbijtbuffet staat elke morgen voor u klaar. U hoeft niet aan te geven hoe laat u wilt ontbijten dat kunt u elke morgen zelf bepalen. Alles blijft vers, warm of koud voor u gereserveerd staan. U krijgt broodjes, kaas, worst, yoghurt, eieren, diverse soorten beleg, afgewisseld fruit met andere dingen, diverse soorten thee of kruidenthee, uw eigen Koffie machine met Cappucinno, en andere luxe koffies. U kunt altijd gebruik maken van het terras bij mooi weer. Wij houden graag rekening met uw wensen t.a.v. het ontbijt bij mensen met een speciaal dieet of vegetariërs.

Ons huis ligt in een rustige woonwijk en is toch zeer centraal t.o.v. het centrum van Domburg en de natuurgebieden in de omgeving. Een fijne plaats voor een ieder die tot rust en bezinning wil komen. Wandelen, fietsen, zonnebaden, terrasje pakken en een yoga les volgen of een weldadige massage ondergaan met korting in mijn Massagepraktijk op het strand of in de speciaal ingerichte kamer in uw Bed en Breakfast.. Roken in huis en op de kamer is niet toegestaan evenals huisdieren zodat alles heel hygienisch blijft ook voor mensen met bepaalde allergiën. Roken, wat drinken of ontbijten kunt u op ons gezellige terras voor ons huis waar 's morgens "altijd" de zon opkomt..
For information and reservation
Dhr. van Es
J.w. Schuurmanstraat 68, Domburg
tel. +31 652 400 860
mail.
E-mail
web.
Website
Characteristics
Price indication: €69,00 to €86,00 per night per person.
Max. 2 personen.
Floor space: ±18 m².
Pets not allowed.
No smoking.
B&B Service
Choice between inclusive or exclusive breakfast.
Kitchen
Refrigerator.
Freezer compartment.
Coffee machine.
Water boiler.
Toaster.
Oven.
Microwave.
Sanitary
Shower.
Bath.
Whirlpool.
Toilet.
Location
Distance to the beach: ±400 m.
Distance to the city centre: ±250 m.
Not on holiday park.
By the sea.
Occupancy rate
October 2022
39
1
2
40
3
4
5
6
7
8
9
41
10
11
12
13
14
15
16
42
17
18
19
20
21
22
23
43
24
25
26
27
28
29
30
44
31
November 2022
44
1
2
3
4
5
6
45
7
8
9
10
11
12
13
46
14
15
16
17
18
19
20
47
21
22
23
24
25
26
27
48
28
29
30
December 2022
48
1
2
3
4
49
5
6
7
8
9
10
11
50
12
13
14
15
16
17
18
51
19
20
21
22
23
24
25
52
26
27
28
29
30
31
January 2023
52
1
01
2
3
4
5
6
7
8
02
9
10
11
12
13
14
15
03
16
17
18
19
20
21
22
04
23
24
25
26
27
28
29
05
30
31
February 2023
05
1
2
3
4
5
06
6
7
8
9
10
11
12
07
13
14
15
16
17
18
19
08
20
21
22
23
24
25
26
09
27
28
March 2023
09
1
2
3
4
5
10
6
7
8
9
10
11
12
11
13
14
15
16
17
18
19
12
20
21
22
23
24
25
26
13
27
28
29
30
31
April 2023
13
1
2
14
3
4
5
6
7
8
9
15
10
11
12
13
14
15
16
16
17
18
19
20
21
22
23
17
24
25
26
27
28
29
30
May 2023
18
1
2
3
4
5
6
7
19
8
9
10
11
12
13
14
20
15
16
17
18
19
20
21
21
22
23
24
25
26
27
28
22
29
30
31
June 2023
22
1
2
3
4
23
5
6
7
8
9
10
11
24
12
13
14
15
16
17
18
25
19
20
21
22
23
24
25
26
26
27
28
29
30
July 2023
26
1
2
27
3
4
5
6
7
8
9
28
10
11
12
13
14
15
16
29
17
18
19
20
21
22
23
30
24
25
26
27
28
29
30
31
31
August 2023
31
1
2
3
4
5
6
32
7
8
9
10
11
12
13
33
14
15
16
17
18
19
20
34
21
22
23
24
25
26
27
35
28
29
30
31
September 2023
35
1
2
3
36
4
5
6
7
8
9
10
37
11
12
13
14
15
16
17
38
18
19
20
21
22
23
24
39
25
26
27
28
29
30
October 2023
39
1
40
2
3
4
5
6
7
8
41
9
10
11
12
13
14
15
42
16
17
18
19
20
21
22
43
23
24
25
26
27
28
29
44
30
31
November 2023
44
1
2
3
4
5
45
6
7
8
9
10
11
12
46
13
14
15
16
17
18
19
47
20
21
22
23
24
25
26
48
27
28
29
30
December 2023
48
1
2
3
49
4
5
6
7
8
9
10
50
11
12
13
14
15
16
17
51
18
19
20
21
22
23
24
52
25
26
27
28
29
30
31
January 2024
01
1
2
3
4
5
6
7
02
8
9
10
11
12
13
14
03
15
16
17
18
19
20
21
04
22
23
24
25
26
27
28
05
29
30
31
Location