Duinenburg 24 - Cottage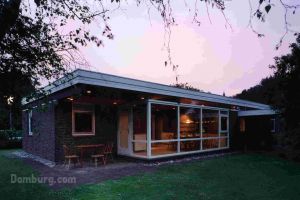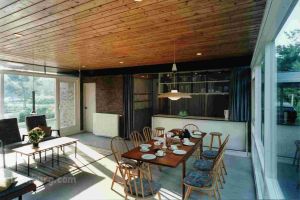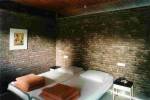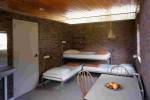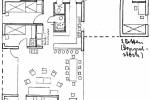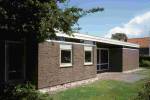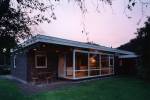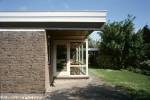 Ons vakantiehuis ligt aan de oostelijke rand van het dorp, aan het eind van een doodlopende straat. Het is ongeveer 5 minuten lopen naar de supermarkt, de bushalte, het dorpscentrum en het strand.

Het huis heeft een grote tuin (200 m²) en twee terrassen, een ruime woonkamer van ca. 40 m², waarvan het keukengedeelte wordt gescheiden door een bar, en 6 slaapkamers met in totaal 13 bedden.

De keuken is volledig uitgerust op basis van het aantal bedden voor 13 personen, met inbegrip van twee koelkasten en een vaatwasser. Afgezien daarvan is het huis ontworpen als een vakantiehuis, d.w.z. er is geen wasmachine, TV of telefoon.

Neem alsjeblieft alles mee wat je nodig hebt om je te wassen: Handdoeken, bedlinnen, keukendoeken enz.

Er is een eenpersoonskamer, 4 tweepersoonskamers en een vierpersoonskamer, evenals twee toiletten en een douche. Vier van de slaapkamers hebben een wastafel. Sommige bedden zijn in een hoek geplaatst, zodat de onderste persoon tot zijn middel onder het bovenste bed zit.

De huurprijs is 1300 €/week in het hoogseizoen plus gas en elektriciteit naar verbruik, evenals toeristenbelasting en eindschoonmaak. De toeristenbelasting bedraagt 2 €/nacht, ongeacht de leeftijd van onze vakantiegasten. De eindschoonmaak is 70 € forfaitair plus 0,70 € per nacht. (Honden op aanvraag, extra schoonmaakkosten van € 50 indien nodig).
For information and reservation
Benita Esch
Obere Markgrafenstr. 19, Neustadt/Aisch
mob. +49 170 695 045 3
mail.
E-mail
Characteristics
Price indication: €900,00 to €1.300,00 per week.
Max. 13 personen.

Bedrooms: 6.
Bedden: 13.
Bathrooms: 1.

Floor space: ±140 m².
Pets allowed after consultation.
No smoking.
Kitchen
Refrigerator.
Coffee machine.
Water boiler.
Dishwasher.
Location
Distance to the beach: ±500 m.
Distance to the city centre: ±900 m.
Not on holiday park.
Occupancy rate
December 2022
48
1
2
3
4
49
5
6
7
8
9
10
11
50
12
13
14
15
16
17
18
51
19
20
21
22
23
24
25
52
26
27
28
29
30
31
January 2023
52
1
01
2
3
4
5
6
7
8
02
9
10
11
12
13
14
15
03
16
17
18
19
20
21
22
04
23
24
25
26
27
28
29
05
30
31
February 2023
05
1
2
3
4
5
06
6
7
8
9
10
11
12
07
13
14
15
16
17
18
19
08
20
21
22
23
24
25
26
09
27
28
March 2023
09
1
2
3
4
5
10
6
7
8
9
10
11
12
11
13
14
15
16
17
18
19
12
20
21
22
23
24
25
26
13
27
28
29
30
31
April 2023
13
1
2
14
3
4
5
6
7
8
9
15
10
11
12
13
14
15
16
16
17
18
19
20
21
22
23
17
24
25
26
27
28
29
30
May 2023
18
1
2
3
4
5
6
7
19
8
9
10
11
12
13
14
20
15
16
17
18
19
20
21
21
22
23
24
25
26
27
28
22
29
30
31
June 2023
22
1
2
3
4
23
5
6
7
8
9
10
11
24
12
13
14
15
16
17
18
25
19
20
21
22
23
24
25
26
26
27
28
29
30
July 2023
26
1
2
27
3
4
5
6
7
8
9
28
10
11
12
13
14
15
16
29
17
18
19
20
21
22
23
30
24
25
26
27
28
29
30
31
31
August 2023
31
1
2
3
4
5
6
32
7
8
9
10
11
12
13
33
14
15
16
17
18
19
20
34
21
22
23
24
25
26
27
35
28
29
30
31
September 2023
35
1
2
3
36
4
5
6
7
8
9
10
37
11
12
13
14
15
16
17
38
18
19
20
21
22
23
24
39
25
26
27
28
29
30
October 2023
39
1
40
2
3
4
5
6
7
8
41
9
10
11
12
13
14
15
42
16
17
18
19
20
21
22
43
23
24
25
26
27
28
29
44
30
31
November 2023
44
1
2
3
4
5
45
6
7
8
9
10
11
12
46
13
14
15
16
17
18
19
47
20
21
22
23
24
25
26
48
27
28
29
30
December 2023
48
1
2
3
49
4
5
6
7
8
9
10
50
11
12
13
14
15
16
17
51
18
19
20
21
22
23
24
52
25
26
27
28
29
30
31
January 2024
01
1
2
3
4
5
6
7
02
8
9
10
11
12
13
14
03
15
16
17
18
19
20
21
04
22
23
24
25
26
27
28
05
29
30
31
Location