J.W. Schuurmanstraat 73b - Cottage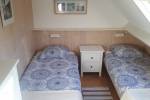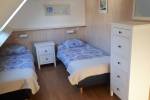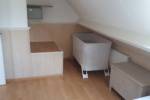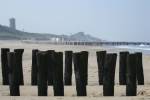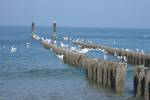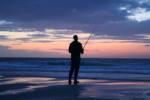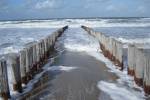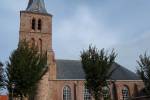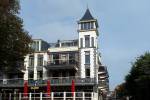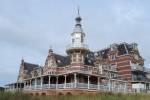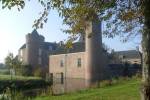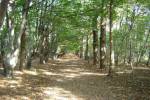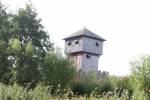 In high seasonA cozy, child friendly furnished holiday home in a quiet location.
Only 250 meters from the village and 500 meters from the beautiful Domburg beach.
A playground is located at the end of the street.
The house, heating (CV), has a living room with open kitchen and a seating area.
A TV and DVD player are provided.
In addition, shower, washbasin and toilet on the ground floor are provided.
On both sides of the house you have a small terrace.
The new kitchen has a dishwasher, fridge freezer and microwave and hob.
On the floor are a storage room, 2 bedrooms each with 2 single beds.
Children's furniture is present (camp bed, high chair, bath).
The property has free internet access.
Free use of a handcart and 2 bicycles.
Beds are made on arrival.
Smoking and pets are not allowed in our house.
Parking permit available.

Arrival and departure in high season on Saturday (rental per week).
Outside high season on request.
Please note that from 1 January 2023 we will rent out from Friday to Friday.

Prices and cancellation conditions see our website https://www.domburgvakantiehuisje.nl/en/prices-and-conditions/

House Rules:
•Check-in: 15:00
•Check-out: 10:00
•Max. occupancy: 4 (baby included)
•Min. age of primary renter: 23
•Children welcome
•Parties/events not allowed

If you do not want or can travel to Domburg due to the Coronavirus, we refer you to your own travel and/or cancellation insurance. We then use our own cancellation conditions.

General:
•Heating
•Internet
•Iron & Board
•Living Room

Kitchen:
•Coffee Maker
•Dishes & Utensils
•Dishwasher
•Microwave
•Refrigerator
•Hob
•Toaster

Dining:
•Child's Highchair
•Dining Area
•seating for 4 people

Bathrooms:
•1 Bathroom

Bedrooms:
•2 Bedrooms, Sleeps 4

Entertainment:
•Books
•DVD Player
•Games
•Cable-tv
•Stereo
•Television
•Toys

Surroundings
Domburg, a seaside resort with allure
Domburg is the oldest and one of the famous seaside resorts of Zeeland.
To find the origin of Domburg, which obtained city rights around 1223, we have to look back to the 9th century. Around this time a fortress was built to defend against attacks of the Normans. Prior to that, in Roman time, there had also been a temple to honour the goddess of Nehalennia. This goddess was seen as a patroness of traders and sailors and was often depicted with a dog and fruit, which were signs of prosperity and fertility.
After the 7th century, the temple was buried by sand and eventually around the 17th century it was found again. To this day a statue of Nehalennia sits on the Mondriaanbench, watching over the dunes and the sea.

In the course of the 19th century Domburg developed into a fashionable seaside resort.
It mainly attracted noble bathers from all over Europe. There were also several painters who came to Domburg for the particular light, think of Jan Toorop and Piet Mondriaan just to name a few. Also the famous physician Dr. Mezger (founder of contemporary physiotherapy) had a villa in Domburg which attracted many aristocratic visitors.

Center
From the holiday house it is only a 250m. walk to the center of Domburg, which has many restaurants, terraces and cafes. Throughout the year there are also several activities, such as a tourist market on Monday, several farmers markets, the typical Zeeland "ringrijden", Jazz festival and more. Take a look at the website of the tourist office for activities and event.

Beach
The wide and clean beach of Domburg together with its groynes and beach huts is only a 500m. walk from the holiday home. On the beach there are several public showers and restrooms available. In high season the beach is easily accessible via ramps and is guarded. It is also possible to rent beach chairs, sun beds umbrellas and windshields from the life guards. For a snack or drink, you can relax in one of the various beach bars.

Forest
Domburg isn't only known for its beautiful beaches, the forest and dune region are also one of the crowd pullers. Think of the "De Manteling van Walcheren " for example. De Manteling is also quite special because nowhere else in Europe deciduous trees grow that close to the coast. When standing on the dunes you can see how the wind changed the landscape and the trees, causing them to grow crooked. At De Manteling you'll find several outposts and estates, such as Kasteel Westhove. De Manteling is ideal for hiking and cycling tours.

Surroundings
There are many typical villages and some historical cities near Domburg, such as Middelburg, Veere, Zoutelande, Westkapelle, Dishoek, Oostkapelle etcetera. The villages of Walcheren are easy to reach on bike, since there are many good bike paths.

Attractions
In the vicinity of Domburg there are several attractions, such as:

Terra Maris
Marie Tak van Poortvliet Museum (Dutch only)
Het Poldermuseum Westkapelle
Mini Mundi in Middelburg
Het Arsenaal in Vlissingen
Deltapark Neeltje Jans
And many more. You can have a look at the website of the tourist office to find more to see and to do.

In short; Domburg and it's surrounding areas are a great place to be.
For information and reservation
Familie van de Schraaf
J.W. Schuurmanstraat 73, Domburg
mob. +31 620 524 792
mail.
E-mail
web.
Website
Characteristics
Price indication: €350,00 to €750,00 per week.
Max. 4 personen.

Bedrooms: 2.
Bedden: 4.
Bathrooms: 1.

Floor space: ±50 m².
Pets not allowed.
No smoking.
Safebox.
Kitchen
Refrigerator.
Freezer compartment.
Coffee machine.
Water boiler.
Toaster.
Dishwasher.
Microwave.
Media
Wi-Fi internet.
TV.
Foreign TV channels.
DVD-player.
Radio.
CD-player.
Child Facilities
High chair (child/baby chair).
Campingbed.
Stair gate.
Outside
Garden.
Terrace.
Garden furniture.
Storage room.
Location
Distance to the beach: ±500 m.
Distance to the city centre: ±250 m.
Not on holiday park.
Occupancy rate
October 2022
39
1
2
40
3
4
5
6
7
8
9
41
10
11
12
13
14
15
16
42
17
18
19
20
21
22
23
43
24
25
26
27
28
29
30
44
31
November 2022
44
1
2
3
4
5
6
45
7
8
9
10
11
12
13
46
14
15
16
17
18
19
20
47
21
22
23
24
25
26
27
48
28
29
30
December 2022
48
1
2
3
4
49
5
6
7
8
9
10
11
50
12
13
14
15
16
17
18
51
19
20
21
22
23
24
25
52
26
27
28
29
30
31
January 2023
52
1
01
2
3
4
5
6
7
8
02
9
10
11
12
13
14
15
03
16
17
18
19
20
21
22
04
23
24
25
26
27
28
29
05
30
31
February 2023
05
1
2
3
4
5
06
6
7
8
9
10
11
12
07
13
14
15
16
17
18
19
08
20
21
22
23
24
25
26
09
27
28
March 2023
09
1
2
3
4
5
10
6
7
8
9
10
11
12
11
13
14
15
16
17
18
19
12
20
21
22
23
24
25
26
13
27
28
29
30
31
April 2023
13
1
2
14
3
4
5
6
7
8
9
15
10
11
12
13
14
15
16
16
17
18
19
20
21
22
23
17
24
25
26
27
28
29
30
May 2023
18
1
2
3
4
5
6
7
19
8
9
10
11
12
13
14
20
15
16
17
18
19
20
21
21
22
23
24
25
26
27
28
22
29
30
31
June 2023
22
1
2
3
4
23
5
6
7
8
9
10
11
24
12
13
14
15
16
17
18
25
19
20
21
22
23
24
25
26
26
27
28
29
30
July 2023
26
1
2
27
3
4
5
6
7
8
9
28
10
11
12
13
14
15
16
29
17
18
19
20
21
22
23
30
24
25
26
27
28
29
30
31
31
August 2023
31
1
2
3
4
5
6
32
7
8
9
10
11
12
13
33
14
15
16
17
18
19
20
34
21
22
23
24
25
26
27
35
28
29
30
31
September 2023
35
1
2
3
36
4
5
6
7
8
9
10
37
11
12
13
14
15
16
17
38
18
19
20
21
22
23
24
39
25
26
27
28
29
30
October 2023
39
1
40
2
3
4
5
6
7
8
41
9
10
11
12
13
14
15
42
16
17
18
19
20
21
22
43
23
24
25
26
27
28
29
44
30
31
November 2023
44
1
2
3
4
5
45
6
7
8
9
10
11
12
46
13
14
15
16
17
18
19
47
20
21
22
23
24
25
26
48
27
28
29
30
December 2023
48
1
2
3
49
4
5
6
7
8
9
10
50
11
12
13
14
15
16
17
51
18
19
20
21
22
23
24
52
25
26
27
28
29
30
31
January 2024
01
1
2
3
4
5
6
7
02
8
9
10
11
12
13
14
03
15
16
17
18
19
20
21
04
22
23
24
25
26
27
28
05
29
30
31
Location