Zeesterlaan 11 - Cottage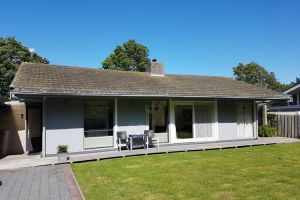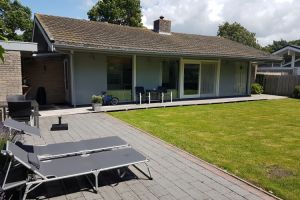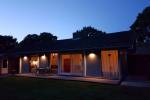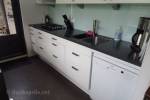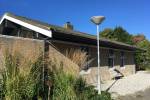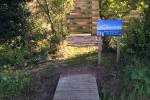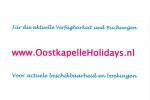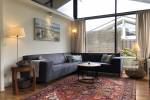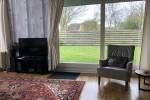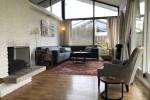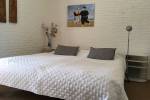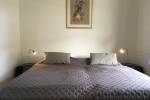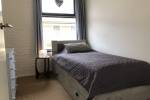 Quietly located freestanding bungalow at the end of a dead end. With warm fireplace and a large enclosed south facing garden with terrace.
Facilities

Distance to beach 1100 m
Distance to centre 700 m
Floor space 90 m2
3 bedrooms
2×2 1 pers bed and 1x single bed with pull-out mattress
Child's bed
Child's chair
Open plan kitchen with dishwasher and microwave oven
Bath, shower and separate toilet
Fireplace
Washing machine
Free WIFI
Pets allowed
Encloded garden 450 m2
Furnished terrace 50 m2
Central heating
Storage space
Digital flatscreen TV with international channels and DVD player
Private parking
No smoking
Pets allowed
Characteristics
Price indication: €60,00 to €140,00 per night.
Max. 6 personen.

Bedrooms: 3.
Bedden: 4.
Slaapbank (tweepersoons).
Bathrooms: 1.

Floor space: ±90 m².
Pets allowed after consultation.
No smoking.
Washing machine.
Fireplace.
Kitchen
Refrigerator.
Freezer.
Coffee machine.
Water boiler.
Toaster.
Dishwasher.
Oven.
Microwave.
Media
Wi-Fi internet.
TV.
Foreign TV channels.
DVD-player.
Radio.
CD-player.
Child Facilities
High chair (child/baby chair).
Campingbed.
Outside
Garden.
Terrace.
Garden furniture.
Car parking place.
Storage room.
Location
Distance to the beach: ±1,1 km.
Distance to the city centre: ±700 m.
Not on holiday park.
By the sea.
Detached.
Occupancy rate
September 2022
35
1
2
3
4
36
5
6
7
8
9
10
11
37
12
13
14
15
16
17
18
38
19
20
21
22
23
24
25
39
26
27
28
29
30
October 2022
39
1
2
40
3
4
5
6
7
8
9
41
10
11
12
13
14
15
16
42
17
18
19
20
21
22
23
43
24
25
26
27
28
29
30
44
31
November 2022
44
1
2
3
4
5
6
45
7
8
9
10
11
12
13
46
14
15
16
17
18
19
20
47
21
22
23
24
25
26
27
48
28
29
30
December 2022
48
1
2
3
4
49
5
6
7
8
9
10
11
50
12
13
14
15
16
17
18
51
19
20
21
22
23
24
25
52
26
27
28
29
30
31
January 2023
52
1
01
2
3
4
5
6
7
8
02
9
10
11
12
13
14
15
03
16
17
18
19
20
21
22
04
23
24
25
26
27
28
29
05
30
31
February 2023
05
1
2
3
4
5
06
6
7
8
9
10
11
12
07
13
14
15
16
17
18
19
08
20
21
22
23
24
25
26
09
27
28
March 2023
09
1
2
3
4
5
10
6
7
8
9
10
11
12
11
13
14
15
16
17
18
19
12
20
21
22
23
24
25
26
13
27
28
29
30
31
April 2023
13
1
2
14
3
4
5
6
7
8
9
15
10
11
12
13
14
15
16
16
17
18
19
20
21
22
23
17
24
25
26
27
28
29
30
May 2023
18
1
2
3
4
5
6
7
19
8
9
10
11
12
13
14
20
15
16
17
18
19
20
21
21
22
23
24
25
26
27
28
22
29
30
31
June 2023
22
1
2
3
4
23
5
6
7
8
9
10
11
24
12
13
14
15
16
17
18
25
19
20
21
22
23
24
25
26
26
27
28
29
30
July 2023
26
1
2
27
3
4
5
6
7
8
9
28
10
11
12
13
14
15
16
29
17
18
19
20
21
22
23
30
24
25
26
27
28
29
30
31
31
August 2023
31
1
2
3
4
5
6
32
7
8
9
10
11
12
13
33
14
15
16
17
18
19
20
34
21
22
23
24
25
26
27
35
28
29
30
31
September 2023
35
1
2
3
36
4
5
6
7
8
9
10
37
11
12
13
14
15
16
17
38
18
19
20
21
22
23
24
39
25
26
27
28
29
30
October 2023
39
1
40
2
3
4
5
6
7
8
41
9
10
11
12
13
14
15
42
16
17
18
19
20
21
22
43
23
24
25
26
27
28
29
44
30
31
November 2023
44
1
2
3
4
5
45
6
7
8
9
10
11
12
46
13
14
15
16
17
18
19
47
20
21
22
23
24
25
26
48
27
28
29
30
December 2023
48
1
2
3
49
4
5
6
7
8
9
10
50
11
12
13
14
15
16
17
51
18
19
20
21
22
23
24
52
25
26
27
28
29
30
31
January 2024
01
1
2
3
4
5
6
7
02
8
9
10
11
12
13
14
03
15
16
17
18
19
20
21
04
22
23
24
25
26
27
28
05
29
30
31
Location