De Kanovijver - Playground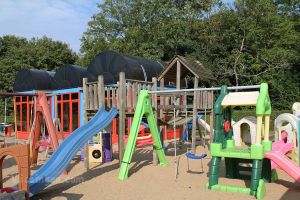 De Kanovijver is a pavilion with family entertainment, located on Nollepad in Vlissingen. Do you want to go out with the family? You can relax and enjoy a snack and drink while the children have fun in the playground.
We offer various activities including canoeing, pedal boats, pit-pat and barbecue for groups.
Furthermore De Kanovijver is near the following sights: Speeltuin Lammerenburg (±1,3 km), Cine City (±1,4 km), Sun Train Zeeland (±1,8 km), Reptile Zoo Iguana (±1,8 km) & Children's Playground Ballorig (±1,8 km).
For information:
Nollepad 3, Vlissingen
web.
Website