De Egel - Vroonweg 12c - Cottage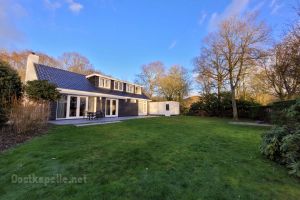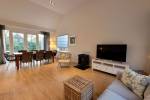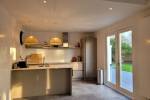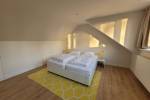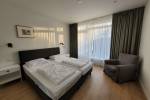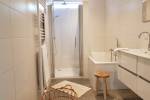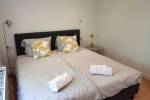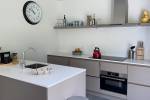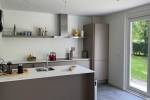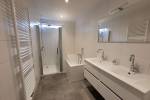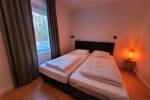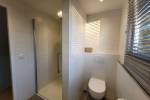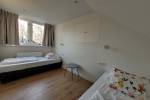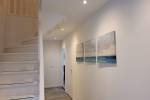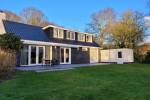 The charming holiday home De Egel is perfectly situated between the dunes and the centre of Oostkapelle, just a stone's throw from the beach. Spend your days walking along the beach, enjoying the sea air or exploring the nearby town of Domburg. The huge garden and terrace are ideal for enjoying the sun and relaxing. In the spacious, light-flooded living-dining room with large TV and open fireplace with a view of the greenery, you can enjoy yourself in winter and summer.
For information and reservation
Fred van Es
Vroonweg 12c, Oostkapelle
tel. +31 652 400 860
mob. +49 157 740 906 70
mail.
E-mail
web.
Website
Characteristics
Price indication: €225,00 to €375,00 per night.
Max. 8 personen.

Bedrooms: 4.
Bedden: 8.
Bathrooms: 2.

Floor space: ±180 m².
Pets not allowed.
No smoking.
Washing machine.
Fireplace.
Kitchen
Refrigerator.
Freezer.
Coffee machine.
Water boiler.
Toaster.
Dishwasher.
Oven.
Sanitary
Shower.
Bath.
Toilet.
Second toilet.
Sink.
Media
Wi-Fi internet.
TV.
Foreign TV channels.
Child Facilities
High chair (child/baby chair).
Cot / child's bed.
Outside
Garden.
Terrace.
Garden furniture.
Car parking place.
Location
Distance to the beach: ±700 m.
Not on holiday park.
By the sea.
On the beach.
Detached.
Occupancy rate
December 2022
48
1
2
3
4
49
5
6
7
8
9
10
11
50
12
13
14
15
16
17
18
51
19
20
21
22
23
24
25
52
26
27
28
29
30
31
January 2023
52
1
01
2
3
4
5
6
7
8
02
9
10
11
12
13
14
15
03
16
17
18
19
20
21
22
04
23
24
25
26
27
28
29
05
30
31
February 2023
05
1
2
3
4
5
06
6
7
8
9
10
11
12
07
13
14
15
16
17
18
19
08
20
21
22
23
24
25
26
09
27
28
March 2023
09
1
2
3
4
5
10
6
7
8
9
10
11
12
11
13
14
15
16
17
18
19
12
20
21
22
23
24
25
26
13
27
28
29
30
31
April 2023
13
1
2
14
3
4
5
6
7
8
9
15
10
11
12
13
14
15
16
16
17
18
19
20
21
22
23
17
24
25
26
27
28
29
30
May 2023
18
1
2
3
4
5
6
7
19
8
9
10
11
12
13
14
20
15
16
17
18
19
20
21
21
22
23
24
25
26
27
28
22
29
30
31
June 2023
22
1
2
3
4
23
5
6
7
8
9
10
11
24
12
13
14
15
16
17
18
25
19
20
21
22
23
24
25
26
26
27
28
29
30
July 2023
26
1
2
27
3
4
5
6
7
8
9
28
10
11
12
13
14
15
16
29
17
18
19
20
21
22
23
30
24
25
26
27
28
29
30
31
31
August 2023
31
1
2
3
4
5
6
32
7
8
9
10
11
12
13
33
14
15
16
17
18
19
20
34
21
22
23
24
25
26
27
35
28
29
30
31
September 2023
35
1
2
3
36
4
5
6
7
8
9
10
37
11
12
13
14
15
16
17
38
18
19
20
21
22
23
24
39
25
26
27
28
29
30
October 2023
39
1
40
2
3
4
5
6
7
8
41
9
10
11
12
13
14
15
42
16
17
18
19
20
21
22
43
23
24
25
26
27
28
29
44
30
31
November 2023
44
1
2
3
4
5
45
6
7
8
9
10
11
12
46
13
14
15
16
17
18
19
47
20
21
22
23
24
25
26
48
27
28
29
30
December 2023
48
1
2
3
49
4
5
6
7
8
9
10
50
11
12
13
14
15
16
17
51
18
19
20
21
22
23
24
52
25
26
27
28
29
30
31
January 2024
01
1
2
3
4
5
6
7
02
8
9
10
11
12
13
14
03
15
16
17
18
19
20
21
04
22
23
24
25
26
27
28
05
29
30
31
Location