't Groentje 3A - DV124 - Apartment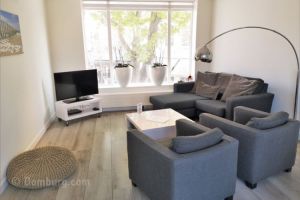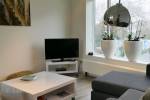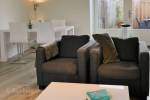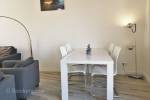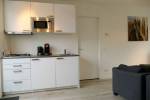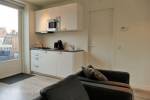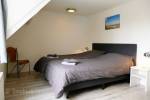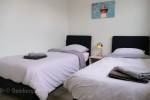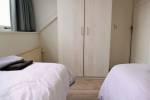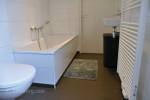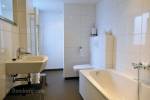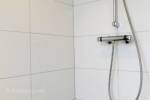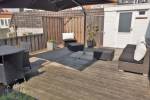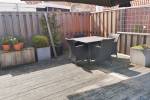 This modern apartment is located on the first floor above restaurant Verdi, in the middle of the vibrant centre of Domburg. From the living room and main bedroom you can see 't Groentje. A second bedroom is at the back. A spacious roof terrace and a bathroom with bathtub will make your holiday complete. Enjoy the cosy terraces and shops in the main street, the beach within walking distance and the bakery around the corner! Including private parking space.
For information and reservation
Sea & Sun Holiday
't Groentje 3A, Domburg
tel. +31 118 584 453
mail.
E-mail
web.
Website
Characteristics
Price indication: €475,00 to €875,00 per week.
Max. 4 personen.

Bedrooms: 2.
Bedden: 4.
Bathrooms: 1.

Floor space: ±70 m².
Pets not allowed.
No smoking.
Washing machine.
Kitchen
Freezer compartment.
Coffee machine.
Water boiler.
Dishwasher.
Microwave.
Child Facilities
High chair (child/baby chair).
Campingbed.
Stair gate.
Outside
Garden furniture.
Lounge set.
Car parking place.
Roof terrace.
Location
Distance to the beach: ±300 m.
Distance to the city centre: ±30 m.
Not on holiday park.
Occupancy rate
December 2022
48
1
2
3
4
49
5
6
7
8
9
10
11
50
12
13
14
15
16
17
18
51
19
20
21
22
23
24
25
52
26
27
28
29
30
31
January 2023
52
1
01
2
3
4
5
6
7
8
02
9
10
11
12
13
14
15
03
16
17
18
19
20
21
22
04
23
24
25
26
27
28
29
05
30
31
February 2023
05
1
2
3
4
5
06
6
7
8
9
10
11
12
07
13
14
15
16
17
18
19
08
20
21
22
23
24
25
26
09
27
28
March 2023
09
1
2
3
4
5
10
6
7
8
9
10
11
12
11
13
14
15
16
17
18
19
12
20
21
22
23
24
25
26
13
27
28
29
30
31
April 2023
13
1
2
14
3
4
5
6
7
8
9
15
10
11
12
13
14
15
16
16
17
18
19
20
21
22
23
17
24
25
26
27
28
29
30
May 2023
18
1
2
3
4
5
6
7
19
8
9
10
11
12
13
14
20
15
16
17
18
19
20
21
21
22
23
24
25
26
27
28
22
29
30
31
June 2023
22
1
2
3
4
23
5
6
7
8
9
10
11
24
12
13
14
15
16
17
18
25
19
20
21
22
23
24
25
26
26
27
28
29
30
July 2023
26
1
2
27
3
4
5
6
7
8
9
28
10
11
12
13
14
15
16
29
17
18
19
20
21
22
23
30
24
25
26
27
28
29
30
31
31
August 2023
31
1
2
3
4
5
6
32
7
8
9
10
11
12
13
33
14
15
16
17
18
19
20
34
21
22
23
24
25
26
27
35
28
29
30
31
September 2023
35
1
2
3
36
4
5
6
7
8
9
10
37
11
12
13
14
15
16
17
38
18
19
20
21
22
23
24
39
25
26
27
28
29
30
October 2023
39
1
40
2
3
4
5
6
7
8
41
9
10
11
12
13
14
15
42
16
17
18
19
20
21
22
43
23
24
25
26
27
28
29
44
30
31
November 2023
44
1
2
3
4
5
45
6
7
8
9
10
11
12
46
13
14
15
16
17
18
19
47
20
21
22
23
24
25
26
48
27
28
29
30
December 2023
48
1
2
3
49
4
5
6
7
8
9
10
50
11
12
13
14
15
16
17
51
18
19
20
21
22
23
24
52
25
26
27
28
29
30
31
January 2024
01
1
2
3
4
5
6
7
02
8
9
10
11
12
13
14
03
15
16
17
18
19
20
21
04
22
23
24
25
26
27
28
05
29
30
31
February 2024
05
1
2
3
4
06
5
6
7
8
9
10
11
07
12
13
14
15
16
17
18
08
19
20
21
22
23
24
25
09
26
27
28
29
March 2024
09
1
2
3
10
4
5
6
7
8
9
10
11
11
12
13
14
15
16
17
12
18
19
20
21
22
23
24
13
25
26
27
28
29
30
31
April 2024
14
1
2
3
4
5
6
7
15
8
9
10
11
12
13
14
16
15
16
17
18
19
20
21
17
22
23
24
25
26
27
28
18
29
30
May 2024
18
1
2
3
4
5
19
6
7
8
9
10
11
12
20
13
14
15
16
17
18
19
21
20
21
22
23
24
25
26
22
27
28
29
30
31
June 2024
22
1
2
23
3
4
5
6
7
8
9
24
10
11
12
13
14
15
16
25
17
18
19
20
21
22
23
26
24
25
26
27
28
29
30
July 2024
27
1
2
3
4
5
6
7
28
8
9
10
11
12
13
14
29
15
16
17
18
19
20
21
30
22
23
24
25
26
27
28
31
29
30
31
August 2024
31
1
2
3
4
32
5
6
7
8
9
10
11
33
12
13
14
15
16
17
18
34
19
20
21
22
23
24
25
35
26
27
28
29
30
31
September 2024
35
1
36
2
3
4
5
6
7
8
37
9
10
11
12
13
14
15
38
16
17
18
19
20
21
22
39
23
24
25
26
27
28
29
40
30
Location