Park Loverendale 30 - DO112 - Apartment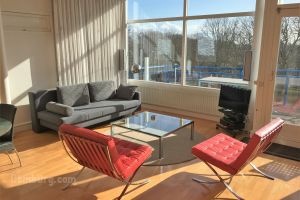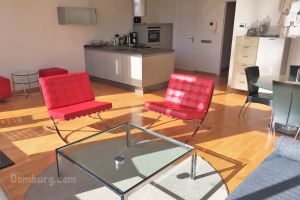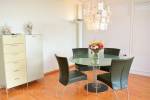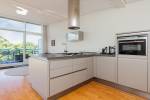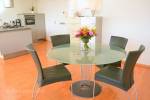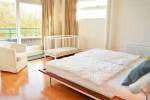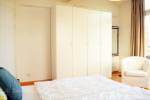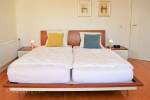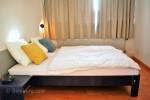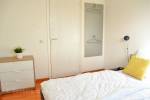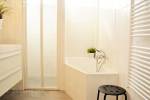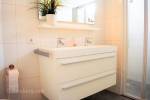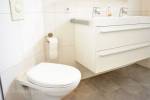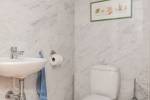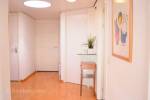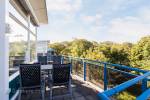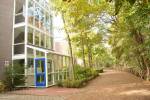 Centrally located in Domburg, this bright, spacious penthouse apartment in Park Loverendale. You are just a 5-minute walk from the beach, forest, dunes and centre. You can fully open the large sliding door, whichcan open and allows for plenty of light in the living room. With the sound of the fountain in the background, you can enjoy the Sun on the rooftop terrace. With 2 bedrooms, 2 toilets, a bathroom with bathtub and shower, a lift and a private storage room this apartment is fully equipped.
For information and reservation
Sea & Sun Holiday
Park Loverendale 30, Domburg
tel. +31 118 584 453
mail.
E-mail
web.
Website
Characteristics
Price indication: €595,00 to €1.395,00 per week.
Max. 4 personen.

Bedrooms: 2.
Bathrooms: 1.

Floor space: ±100 m².
Pets not allowed.
No smoking.
Kitchen
Refrigerator.
Freezer compartment.
Coffee machine.
Water boiler.
Dishwasher.
Microwave.
Combi microwave.
Sanitary
Shower.
Bath.
Toilet.
Second toilet.
Sink.
Media
Wi-Fi internet.
TV.
DVD-player.
Child Facilities
High chair (child/baby chair).
Campingbed.
Outside
Terrace.
Balcony.
Garden furniture.
Car parking place.
Storage room.
Location
Distance to the beach: ±300 m.
Distance to the city centre: ±150 m.
Not on holiday park.
Occupancy rate
October 2022
39
1
2
40
3
4
5
6
7
8
9
41
10
11
12
13
14
15
16
42
17
18
19
20
21
22
23
43
24
25
26
27
28
29
30
44
31
November 2022
44
1
2
3
4
5
6
45
7
8
9
10
11
12
13
46
14
15
16
17
18
19
20
47
21
22
23
24
25
26
27
48
28
29
30
December 2022
48
1
2
3
4
49
5
6
7
8
9
10
11
50
12
13
14
15
16
17
18
51
19
20
21
22
23
24
25
52
26
27
28
29
30
31
January 2023
52
1
01
2
3
4
5
6
7
8
02
9
10
11
12
13
14
15
03
16
17
18
19
20
21
22
04
23
24
25
26
27
28
29
05
30
31
February 2023
05
1
2
3
4
5
06
6
7
8
9
10
11
12
07
13
14
15
16
17
18
19
08
20
21
22
23
24
25
26
09
27
28
March 2023
09
1
2
3
4
5
10
6
7
8
9
10
11
12
11
13
14
15
16
17
18
19
12
20
21
22
23
24
25
26
13
27
28
29
30
31
April 2023
13
1
2
14
3
4
5
6
7
8
9
15
10
11
12
13
14
15
16
16
17
18
19
20
21
22
23
17
24
25
26
27
28
29
30
May 2023
18
1
2
3
4
5
6
7
19
8
9
10
11
12
13
14
20
15
16
17
18
19
20
21
21
22
23
24
25
26
27
28
22
29
30
31
June 2023
22
1
2
3
4
23
5
6
7
8
9
10
11
24
12
13
14
15
16
17
18
25
19
20
21
22
23
24
25
26
26
27
28
29
30
July 2023
26
1
2
27
3
4
5
6
7
8
9
28
10
11
12
13
14
15
16
29
17
18
19
20
21
22
23
30
24
25
26
27
28
29
30
31
31
August 2023
31
1
2
3
4
5
6
32
7
8
9
10
11
12
13
33
14
15
16
17
18
19
20
34
21
22
23
24
25
26
27
35
28
29
30
31
September 2023
35
1
2
3
36
4
5
6
7
8
9
10
37
11
12
13
14
15
16
17
38
18
19
20
21
22
23
24
39
25
26
27
28
29
30
October 2023
39
1
40
2
3
4
5
6
7
8
41
9
10
11
12
13
14
15
42
16
17
18
19
20
21
22
43
23
24
25
26
27
28
29
44
30
31
November 2023
44
1
2
3
4
5
45
6
7
8
9
10
11
12
46
13
14
15
16
17
18
19
47
20
21
22
23
24
25
26
48
27
28
29
30
December 2023
48
1
2
3
49
4
5
6
7
8
9
10
50
11
12
13
14
15
16
17
51
18
19
20
21
22
23
24
52
25
26
27
28
29
30
31
January 2024
01
1
2
3
4
5
6
7
02
8
9
10
11
12
13
14
03
15
16
17
18
19
20
21
04
22
23
24
25
26
27
28
05
29
30
31
Location